Includes: return coach/launch transfers from Nadi to the resort, 7 nights bure accommodation, all meals, surf transfers, fishing trips & use of resort equipment (SUPs, kayaks, snorkelling gear etc).
Upon arrival into Nadi, you're met by the friendly Fijian representatives who will transfer yourself and boards by comfortable air-con coach to the Denerau marina for your speedboat transfer to the infamous Namotu Island Resort. Namotu Island is a South Pacific fantasy that is considered world class for surfing, diving, sailboarding, kite surfing, fishing and standup paddle boarding – but what really sets Namotu apart is the service and atmosphere. No matter what activity you may be interested in, Namotu's attentive "can do" staff are there to make it happen on your schedule. Boat transfers go where you want, when you want, and if you want a round of golf, no problem! Helicopter tour? No problem! Scuba diving? No problem!
This resort is pure class and luxury not only with friendly hospitality, great food and service, but has access to several epic waves including the world class "Namotu Lefts".
Guests staying at Namotu have access to a variety of breaks within a few miles of the island: 3 main waves they regularly surf – Namotu Lefts, Wilkes Pass and Swimming Pools as well as Cloudbreak, Restaurants, Tavarua Rights, Kiddie Land and Desperations.
Fiji receives swell all year round from the low pressure systems that pass under New Zealand. The main swell window is generally from April through October (the dry season), but shoulder months from November through to April (the occasionally wet season) still provide exceptionally fun days.
As with most of the South Pacific, the seasonal South East "trade" winds blow (mid morning to late afternoon) from June through September as the high pressure systems move over the islands, which do give way to days in between which allow glassy or light wind days. There are breaks during these trade winds which are offshore, so the key is to hit the main breaks before the trades pick up, then surf the alternate breaks which are offshore.
The shoulder months of October through to March provide fun sized waves with breaks receiving light and variable winds producing many glassy days.
Many people prefer to travel during shoulder months of March, April, May and September, October, November, hoping to get glassy conditions with early or late south swells.
CLOUDBREAK: a left breaking wave along a reef to the southwest of Tavarua that is separated by about two miles of channel. Regularly voted one of the 10 Best/Most Challenging waves in the world.
RESTAURANTS: this left hand break is not as exposed to swell as Cloudbreak, but sometimes that is a blessing. Perfectly shaped waves break in shallow water over coral heads with waves usually half the size of those at Cloudbreak. During a smaller swell and at higher tides, Restaurants can be any surfer's fantasy.
TAVARUA RIGHTS: wen the wind and swell aren't perfect for Cloudbreak or Restaurants, they can be perfect for Tavarua Rights – a fun "user-friendly" wave on the southeast side of the island. Great for shortboarders and longboarders.
KIDDIE LAND: is actually the far inside of Restaurants and is a perfect place for beginner surfers, bodyboarders and even SUPpers to ride their first waves. Tavarua resort has a complete quiver of beginner equipment for all ages.
SWIMMING POOLS: a right hand playful reef break. Popular with longboarders, Swimming Pools has the speed and power and length to do almost anything on you want.
NAMOTU LEFT: a world-class reef break that's more forgiving than its fearsome, more famous neighbor Cloudbreak. From 6 to 15 feet, Namotu Left can be the thrill of a lifetime, but from two to 6 foot, short board, fish, longboarder or SUPpers' paradise. When the wind is going strong side shore, Namotu Left is as legendary in the sailboard and kitesurf world as Cloudbreak is in the surfing world.
WILKES PASS: a powerful right barrel that breaks on the southern tip of a long barrier reef. Wilkes is a serious wave that will test the skill of any surfer, especially at size. With multiple take off spots, the wave on its day is very long and hollow.
DESPERATIONS: farther northwest up the reef from Wilkes Pass, Desperations is a right and left peak that breaks off a point. Desperations is the go-to spot when the ocean is having an off day, but it's better than 90% of the waves most surfers leave behind at home.
What looks to be barely a speck of sand in the middle of the Pacific Ocean is actually a five-acre piece of island heaven. Namotu has three private bures, two larger VIP bures , and it's very own "Luv Shack" all built in the classic Fijian fashion: high ceilings, hardwoods, air conditioning and lots of windows and glass to regulate the sea breezes.
Each of the Beach bures can accommodate two people and has its own deck and private beach entrance. For your honeymoon or a romantic getaway – the Love Shack is ideal.
The VIP bures can each accommodate up to 6 people- perfect for families or just good mates to share.
Namotu also offers a house, commonly referred to as "the Villa". Located on the southern tip of the island and is extremely private, with its own swimming pool and day bed retreat, east and west deck areas, views of surf locations and spectacular sunrises and sunsets. It accommodates six people comfortably – ideal for three couples. Standard number of guests per week is 25.
The island kitchen specializes in both international and local cuisine and many guests think the food alone is worth the trip.
The resort also offers fishing trips on their 28ft sportsfishing boat. The boat leaves twice a day, weather permitting, to lure casting (popping), for GT's or Coral Trout or troll for wahoo (ono), walu (Spanish mackerel), mahi mahi, sailfish, marlin and yellowfin tuna- it's all catch and release for those big-game fish from Namotu. Namotu has a complete quiver of trolling rods and lures, but they recommend you bring your own casting/ popping equipment.
Namotu has a quiver of eight entry-level boards in the 11-foot range, for those wanting to give SUP a try. But more experienced guests are encouraged to bring their own high-performance boards.
Namotu Left and Swimming Pools up to four feet are custom made for SUP. It's easy to launch from the sandy spit at Namotu and spend all day, in safety, cruising the edge of the reef and diving to cool off or check something out. For those who are into downwind paddling, Namotu boats will follow guests down to Malolo or Castaway Islands where you can have a cold beverage and then the boats will bring you back to your island home!
Namotu is a wind and kiters dream. Wave sailing, flat water, jumping, 5 mile down winders with a boat to bring you back!! The normal kite size here is a 12 metre. If you are bringing a quiver a 9.0, 12.0, 16 is what most people use. At this time Namotu Island does not have equipment to lend or use.
Namotu is also a perfect place to develop kite skills, as beginners can stay within the reef and the lee of the island to control how much wind exposure they can handle. Namotu does have some original Windsurfers for those real light days and a small selection of wave-oriented boards and sails. Contact us for details. Ben Wilson, one of the top kite surfers in the world, comes to Namotu Island Resort to run instructional weeks for more advanced kiters.
There are many other activities! Grab a kayak, sail with one of the Hobbie cats, take a leap and sky dive & Land on the island, go Parasailing, Wakeboarding , Foil boarding, take a 1 min boat ride to watch the spinner dolphins playing, visit neighbouring islands, scuba dive, snorkel right off the island or just relax in paradise!
* Namotu Island staff can arrange day excursions by helicopter for golf, island hopping or SCUBA diving. They also offer a massage service, have a volley-ball court and sensational pool.
Private accommodation


$5941

pp
*Family friendly SPECIAL* Beach Bure


$4982

pp
Valid for weeks: Dec 21-28, Jan 5-12, Jan 19-26, Jan 26-Feb 2
Children under 12 staying with their parents – FREE Of Charge
DISCLAIMER
All prices are a guide only, departures ex Auckland and are per person, based on twin share and subject to change, availability and currency fluctuations. Surcharges may apply. Contact us for the latest specials and a quote for the dates you wish to travel.
Sights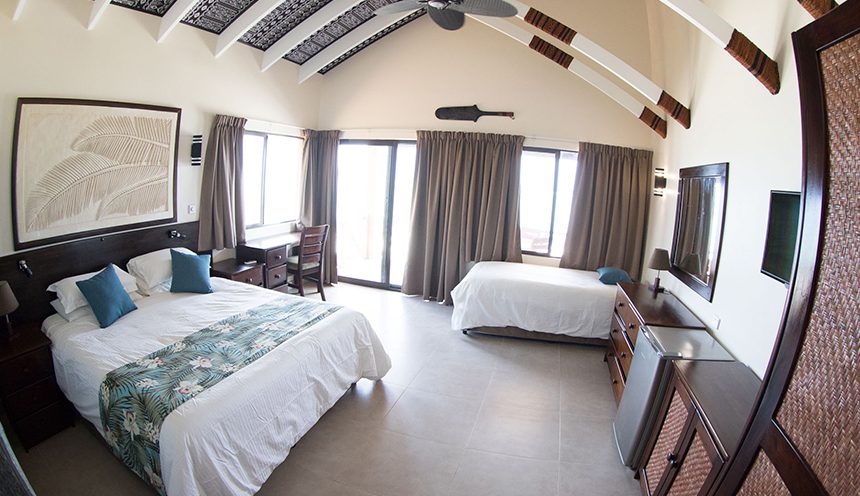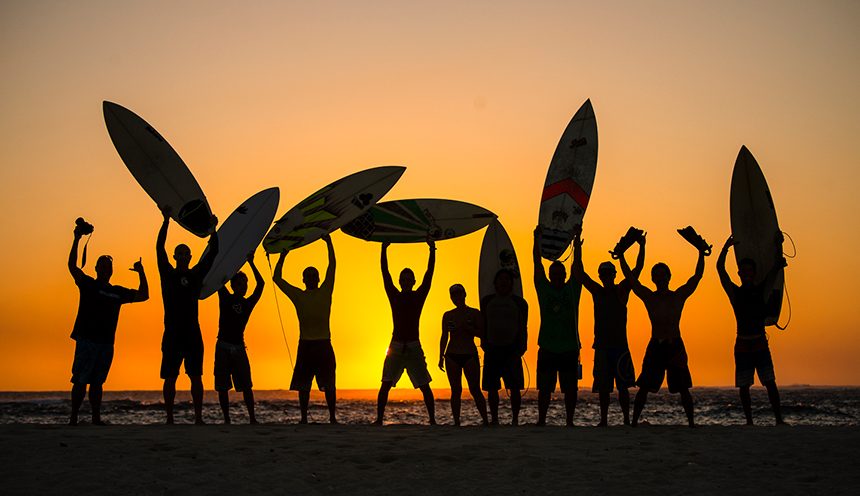 Location